Greetings Charlotte Woodcarvers!
The hot August weather has driven most of us inside to work on our carvings. Our Show is 6 months away so I everyone has had a chance to come up with some artistic and creative carvings to enter. July ended with a group taking Michele Parsons pyrography class. Everyone who participated learned a lot and produced some remarkable pyrography projects.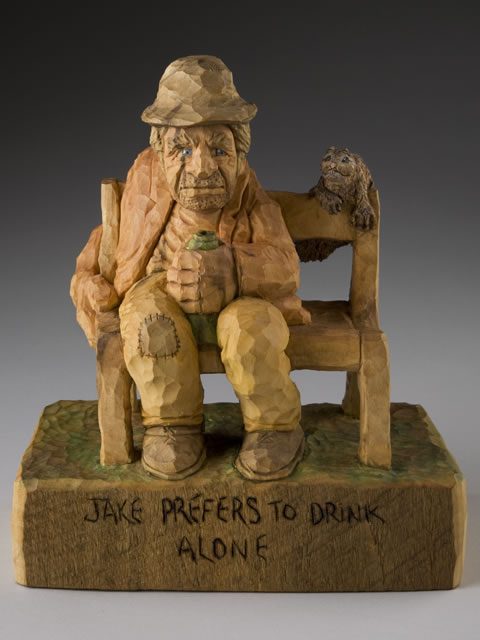 August we will have carvers traveling to Wildacres for carving classes with Peter Ortel and Mitch Cartledge. For those that have not been to Wildacres it is a beautiful location and promises a cooler environment. This is an opportunity to enjoy nature and beautiful mountain vistas as well as sharpen our carving skills while learning from talented instructors. It is not only a place to learn but also enjoy the fellowship of other carvers. Evenings we can relax with our friends and enjoy some "adult beverages" if we are of a mind to do so.
August continues to be a busy month. After Wildacres we will carve at Matthews Alive. During Labor Day weekend we will demonstrate carving as thousands of people attend this event. There is so much to do and see during those 3 days including parades, music, street vendors and other craft demonstrations. Club members that participate in the weekend of carving look forward to this event each year to showcase the artistry of woodcarving to the public.
September we will host a carving class by Ron Dowdy. Ron is a gifted carver and talented teacher. I know those that attend his class will leave with terrific carvings and will have learned a lot.
Happiness lies in the joy of achievement and the thrill of creative effort.
Franklin D. Roosevelt